Our Story
Lorien Bridal Boutique Is The Brainchild Of Owner And Stylist, Amanda, Who Has Been Working In The Bridal Industry Since 2015. Her Passion Started Out In Wedding Planning, But Once She Got Into The Styling World, Her Whole Perspective Changed On How She Wanted To Be Involved In Weddings.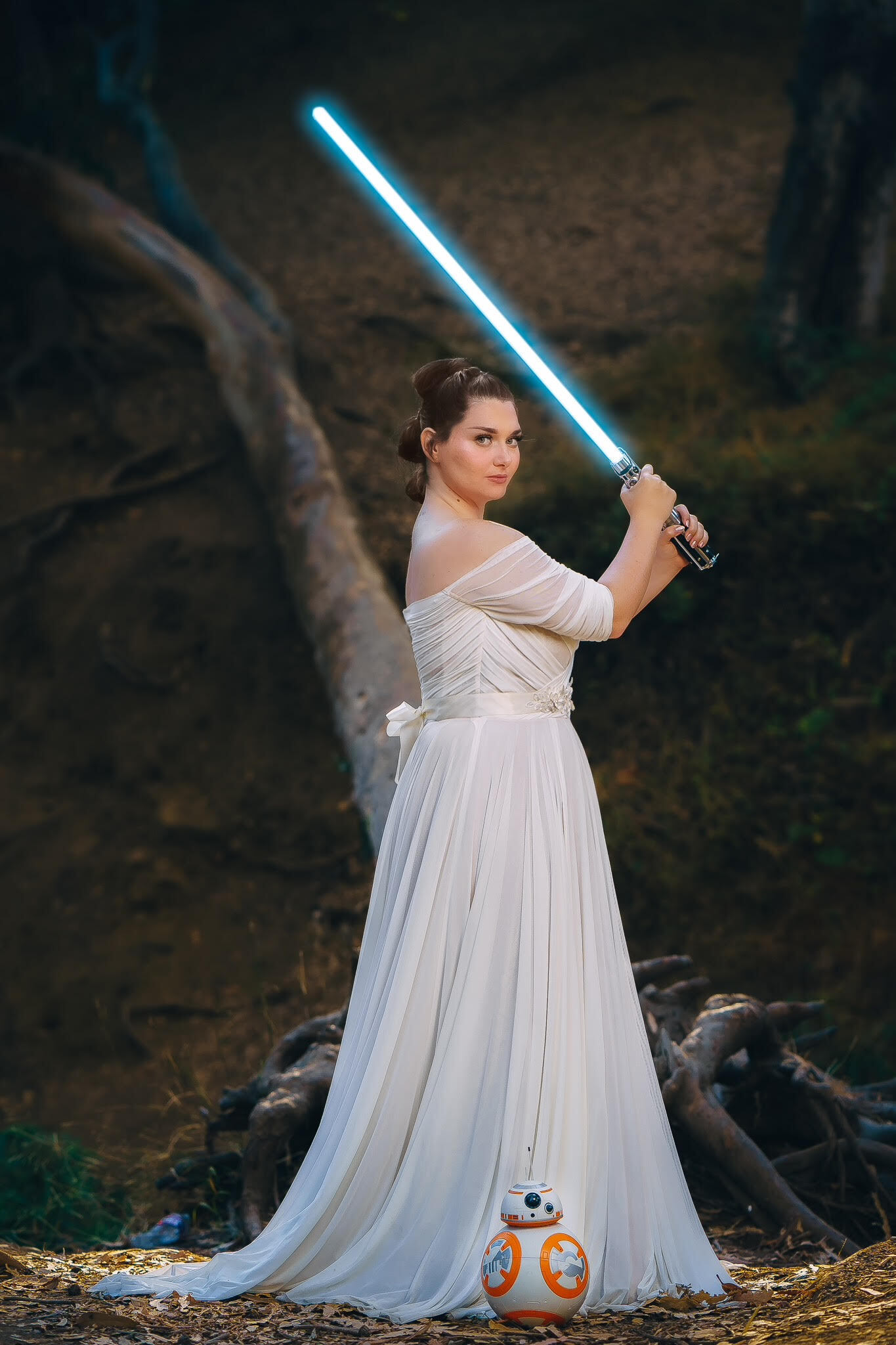 From Our Owner

"Styling a bride's wedding wear is so personal that it creates an immediate sense of duty and makes a stylist feel that they have to do all they can to make that bride happy because they've put so much trust in you."
Having run thousands of appointments, and helped almost as many clients find their bridal gowns, Amanda has gained an immense amount of experience over the years and yet always had one thing in the back of her mind…
"I have had so many brides so many brides over the years tell me that they didn't feel like their dream gown existed. In some instances, this is true! There are brides that will just end up needing a custom-made gown to make them happy. And that's great! It will likely be a much more expensive gown, but it is an option. For those who can't afford a custom gown, Lorien has those outside-the-box options you've been looking for. I curate this shop so that its racks are full of very different styles so that our clients are not bored, nor trying on the same shape and vibe over and over again."
Lorien is the first bridal boutique created as the whimsical alternative to the normal bridal shopping experience. "This place is set up for the nerdy bride, for sure, but if you're not planning a themed wedding, Lorien is just a gorgeous, whimsical place to find your bridal gown. I mean, we've got so many unique gowns, but our selection of beautiful traditional gowns is fantastic as well."
"I've been lucky enough to be the token 'nerd' at each bridal shop I worked at, so I was always given all the fun clients to work with. If someone came in to the shop wearing a Harry Potter t-shirt, or holding a Disney princess purse, or wearing an R2-D2 bown in their hair, I would hear 'Oh we'll have Amanda work with you,' and it ended up a great appointment. Having this happen so often, I just felt it necessary to create a place for nerds like myself to try on wedding gowns without feeling judged for their unique wedding ideas... or Star Trek jacket they decided to wear to their bridal appointment."
Quite the sci-fi and fantasy nerd herself, Amanda wanted to open a space that was fun and exciting and could also take you out of that same-old–bridal–boutique–over–and–over type of experience. With the trees sprouting from the floors, the floral accents everywhere, the themed dressing rooms, (not to mention the TARDIS bathroom), she's done just that.Putting no priority over creating a stress-free environment for their clients, the Lorien team makes sure that their samples run a wide size range, the gown prices are always the lowest allowed by the designers, and the experience at their shop is always a "chill" one. "We have fun here, and our clients are the coolest."
"I had a bride once that was planning a Batman themed wedding and she ordered the most gorgeous black and ivory gown which I switched the black corset strings out for red ones. It looked amazing and she was so happy, that I knew this was what I wanted to do forever. There is nothing like knowing you helped make someone feel beautiful. Absolutely nothing."